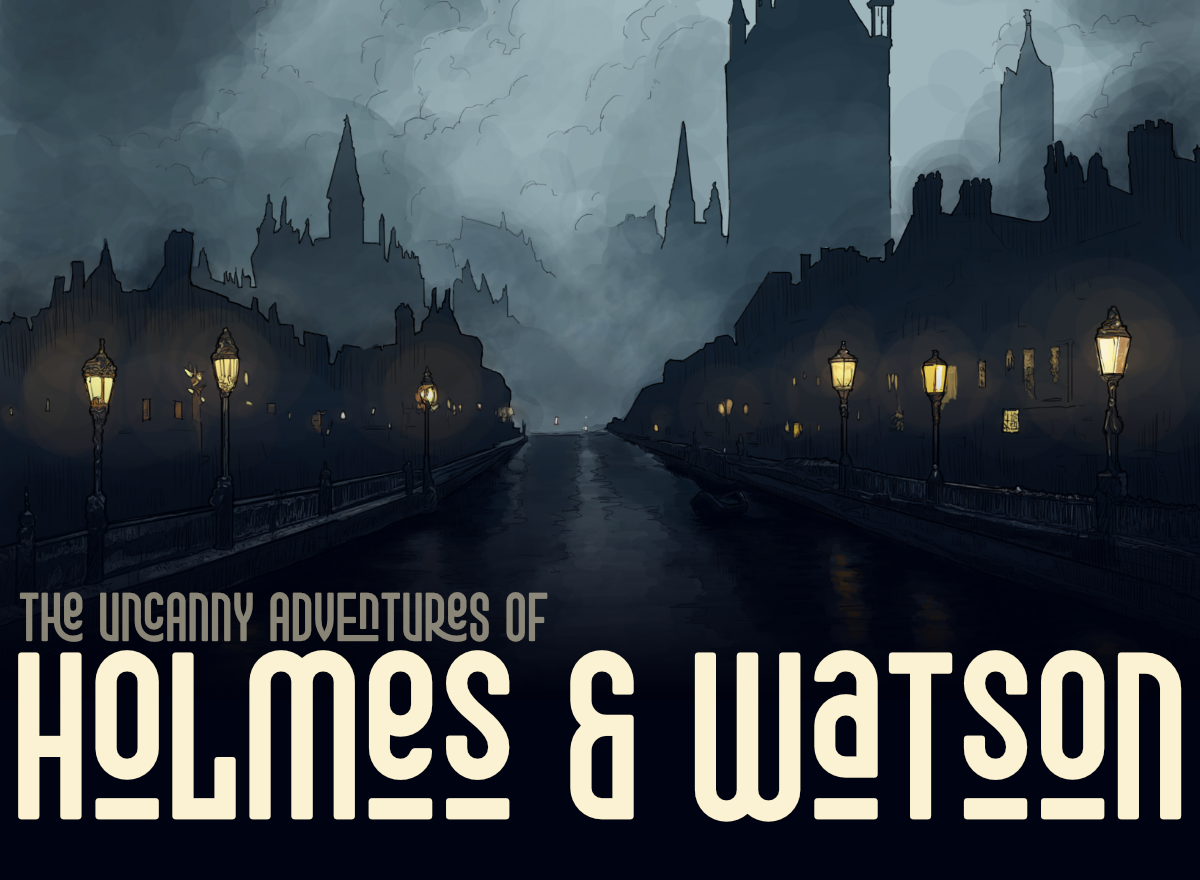 The Uncanny Adventures of Holmes & Watson
Hey folks! Just a short update.
Thanks for taking a look at The Uncanny Adventures of Holmes & Watson - everyone who worked on it really appreciates it.
Per a suggestion from the field - we've now uploaded a zip of all the current material. If you want everything - and that means all of the material in both high quality and print-efficient quality - it's all in one zip file. You can always download the files you need here.
The second thing to announce is that we're going to publish an expansion for Holmes & Watson. The expansion will feature four new cases, including connections, complications, deductions, and maps. The expansion will also have a new character role - the Inspector - for fans of Lestrade or Oskar Reinhardt (Vienna Blood). If you've already purchased H&W, the expansion will be free.
Until next time, hope you're all doing well.
Get The Uncanny Adventures of Holmes & Watson