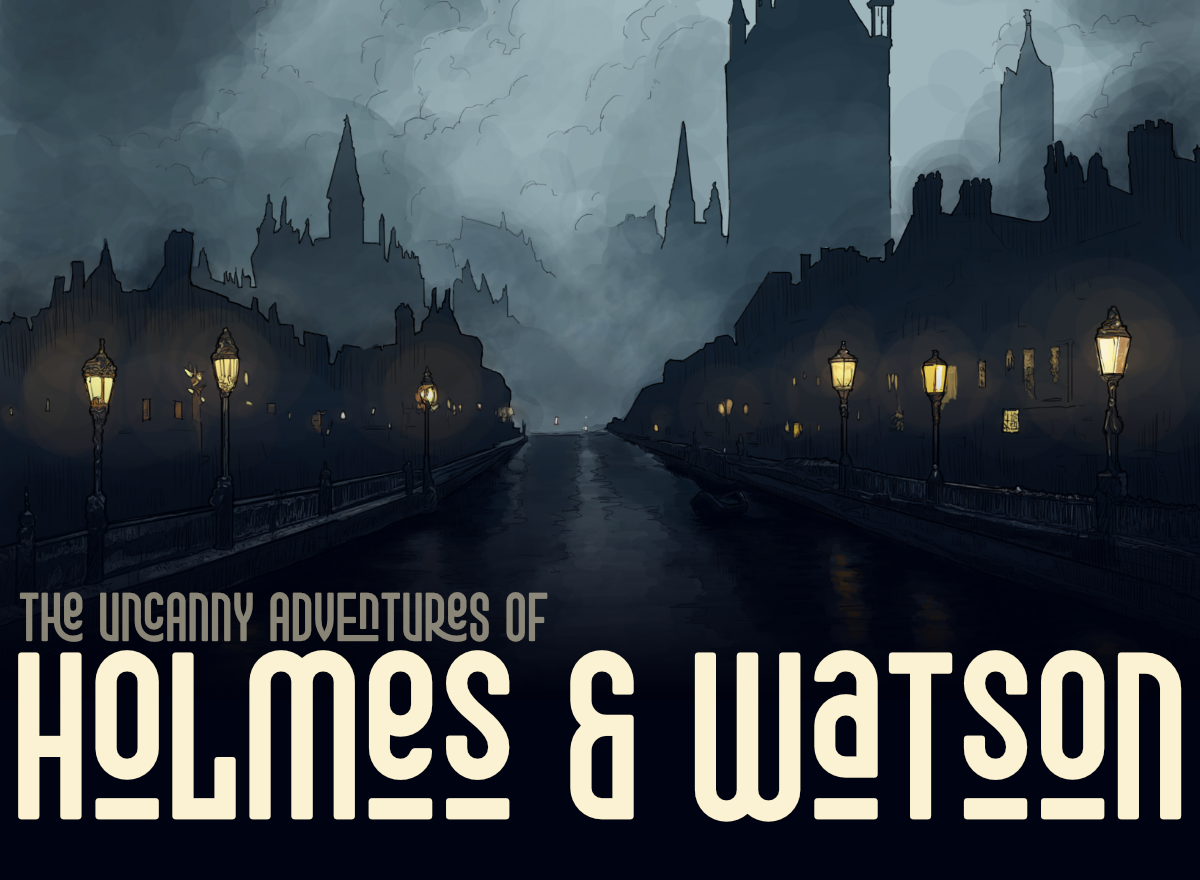 The Uncanny Adventures of Holmes & Watson
The Uncanny Adventures of Holmes & Watson released
---
Hey folks! To close out the year I've released The Uncanny Adventures of Holmes & Watson, a new Penned to Good Society extension.
As you suspect, it's a detective game. You'll solve mysteries and test your partnership in ways that only Good Society can. It's designed for two-player play as well as a full table.
It's a good time. Check it out!
Get The Uncanny Adventures of Holmes & Watson