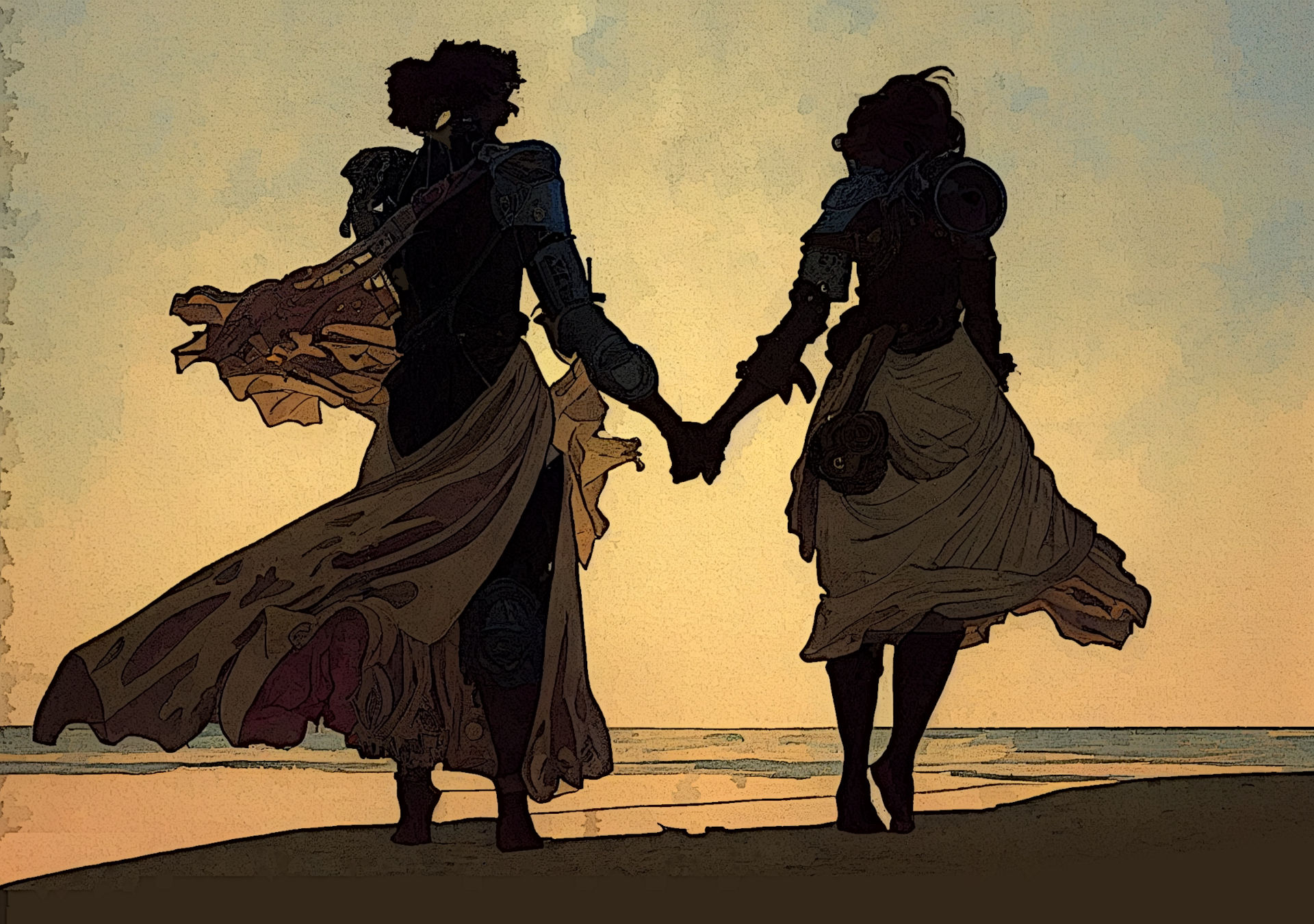 Hearts & Ravens
Hearts and Ravens
"A heart's a heavy burden."
- Sophie, Howl's Moving Castle
Flying towers cross the land at the whim of wizards who prey on the souls of the wayward or uncareful. The King Underground trades in the mortal lives of the wished-away and the unwanted. A stolen prince daydreams of faraway. All the while there are apprenticeships to fulfill, hats to make, carpets to weave, and the thousand things that prevent an adventure from taking place. Until one day, luck or a dream or magic intervenes and nothing is ever the same again.
You'll go on an adventure. You'll be confronted with challenges and fears. You'll come face-to-face with magic and magical creatures. You'll make difficult decisions. And if you're lucky, and if you look hard enough, you might find yourself.
This is a game about people escaping their mundane lives and becoming adventurers and wizards in a fantasy world. This is a world where contracts are binding and magic is powerful and personal. We create characters with obligations and play to find out how they discover the world, fight against adversity, and explore truths about themselves.
This game marries the lightweight PBTA mechanics of World of Dungeons with the storytelling tools from Good Society. It allows a high degree of player agency over the story but also accommodates a centralized narrative from a facilitator (GM) and the use of dice to decide outcomes.
Hearts & Ravens is a rules-complete design, and doesn't require either World of Dungeons or Good Society to play.
This game is inspired very specifically by the film Spirited Away, Howl's Moving Castle (both novel and film); the other works of Diana Wynne Jones; JRPGs such as Seiken Densetsu 2 (Secret of Mana) and Ni no Kuni; Studio Ghibli; and the 1985 film Labyrinth.
65 page PDF in both standard and high-quality versions
Character sheet and playing guide
Access to online keeper for online games
Purchase
In order to download this game you must purchase it at or above the minimum price of $10 USD. You will get access to the following files:
Hearts & Ravens - Character Sheet
28 kB
Hearts & Ravens - Rules (Best Quality, Spread Version)
17 MB
Hearts & Ravens - Rules (Best Quality, Pages Version)
17 MB
Hearts & Ravens - Rules (Standard Quality, Spread Version)
2 MB
Hearts & Ravens - Rules (Standard Quality, Pages Version)
2 MB